Overview
Our customer, Orient Cement is one of the leading, fastest growing cement manufacturers in India. The company has created benchmarks in the industry with the quality of its products from the time they began cement production in 1982 at Devapur. Orient Cement has embarked on a journey to build safe and sustainable ecosystems for future generations; one of their projects was the implementation of an Intelligent Industrial IoT Solution – iLens to perform data acquisition from their plant's machinery, monitor and archive the data for longer duration (upto 5 Years), to enhance the acceleration of Intelligent insights.
"iLens solution as a comprehensive IoT solution has helped us to simplify connectivity to machines, perform data acquisition, monitor and archive Plant Control room data for analysis."

- Mr. Gopi Krishan M, Deputy General Manager-IT
Orient Cement Limited, Hyderabad, India
Solution
Knowledge Lens as a "Valued Partner in Progress" implemented iLens – Industrial IoT Solution at Orient Cement Limited, Devapur. We interfaced the Plant's PLCs (Programmable Logic Controller) with in-built protocol support to perform real-time data acquisition of around 4000 parameters across 3 units totaling 9 PLCs to monitor the plant data, storage of historian data and provide dashboards. The data was stored in a highly scalable big data platform which served as a unified storage repository, to perform monitoring and analytics.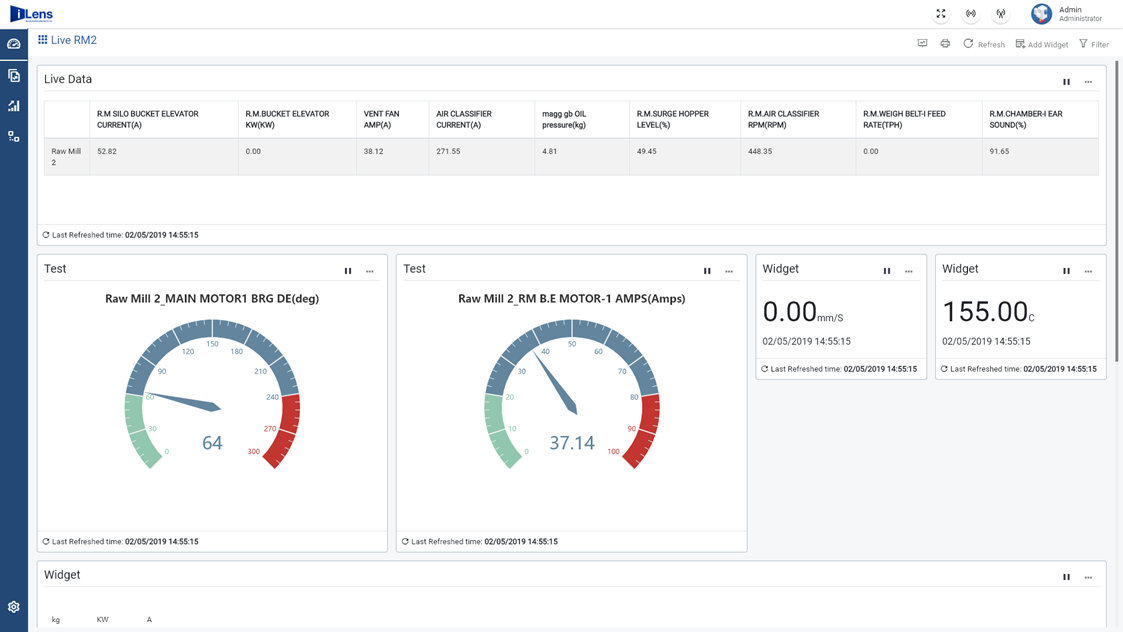 Our solution iLens facilitated the storage of large amounts of data for a longer period of time, and a mechanism to back up and synchronize the data from Plant network to Corporate network in a secure manner.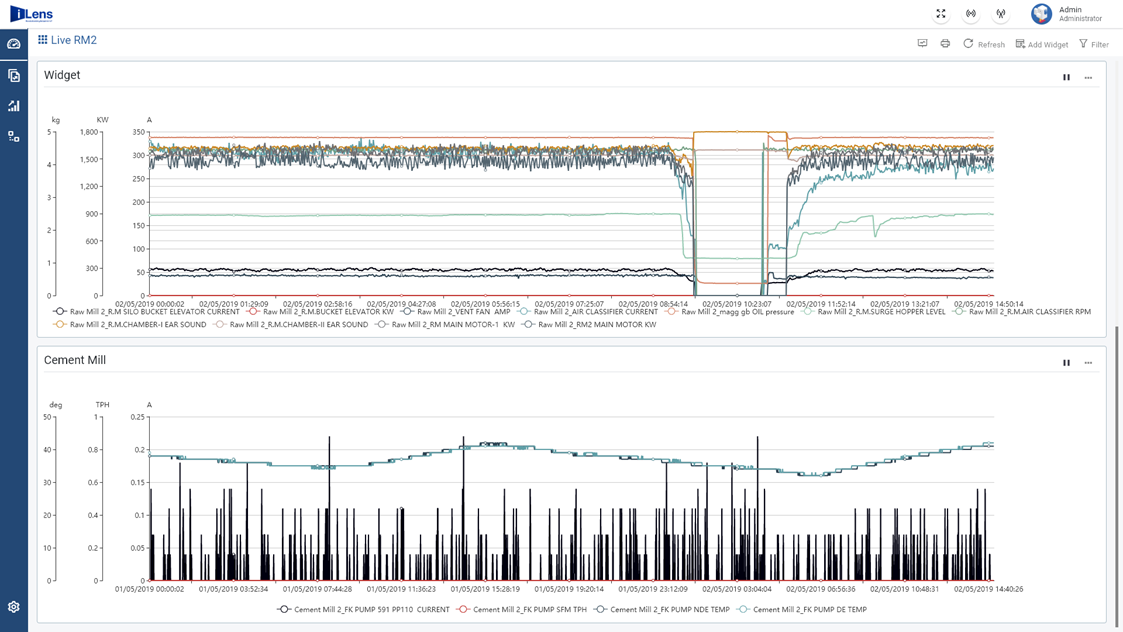 Technology
Big Data
Ethernet IP
Modbus
MQTT
Benefits
Centralized real-time platform for operators to monitor accurate voltage, current, rpm, temperature, weight etc, for consumption and possible forecasting.
Smart Integration with PLCs with Plug and Play protocol support for data fetch.
High scalability in-memory platform to crunch ingested data.
Digital Dashboard with Live Monitoring at various levels (for example, Operations Head, Production offices etc.)